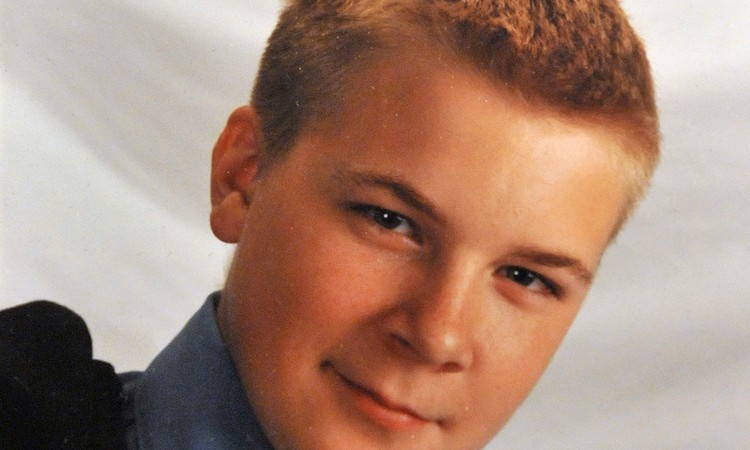 City set to pay $250,000 to settle suit over Koschman death
Published April 11, 2015
By TIM NOVAK AND CHRIS FUSCO
Staff Reporters
The city of Chicago is set to pay Nanci Koschman $250,000 to settle the lawsuit she filed accusing City Hall and the Chicago Police Department of taking part in a coverup involving her son's death in 2004 at the hands of a nephew of then-Mayor Richard M. Daley.
The proposed settlement of the suit over David Koschman's death after being punched by Daley nephew Richard J. "R.J." Vanecko is set to be approved Monday by the Chicago City Council Finance Committee.
Koschman's lawsuit, filed in March last year, accused the police of concealing facts and creating phony evidence "in a concerted and unremitting abuse of power and authority" to protect Vanecko from being charged.
He ended up pleading guilty in January 2014 to involuntary manslaughter and serving 60 days in jail after a Chicago Sun-Times investigation of the case prompted the appointment of a special prosecutor and Vanecko's indictment.
Nanci Koschman, of Mount Prospect, accused the city, 21 detectives and other police officials and Cook County prosecutors of botching the two investigations into her son's death.
The lawsuit also named the county and unnamed Daley family members as defendants.
A federal judge dismissed the civil case last year, agreeing with the defendants that the statute of limitations to file the lawsuit had run out. But U.S. District Judge Rebecca Pallmeyer also blasted police and prosecutors for their handling of the case and urged them to settle out-of-court with Nanci Koschman.
"Documents and files that should have been created and maintained either do not exist or mysteriously disappeared," Pallmeyer said at the time. "The defendants did not cover themselves in glory here."
Koschman has appealed Pallmeyer's dismissal of the case to the 7th U.S. Circuit Court of Appeals in Chicago. Her attorneys, Locke Bowman and G. Flint Taylor, argued that the judge was wrong in ruling time had run out to file the suit. They maintained that a 10-year "coverup" by police and prosecutors kept Koschman from being able to get a "fair disposition" of any lawsuit until Vanecko pleaded guilty.
The guilty plea came after Dan K. Webb — the former U.S. attorney in Chicago who also served as the Iran-contra prosecutor — was appointed special prosecutor and reopened the Koschman case as the result of the Sun-Times investigation.
Webb was critical of the way police and prosecutors handled the case in 2004 and during a re-investigation in 2011 but decided against seeking charges against any of them.
Webb cited a host of problems with the official investigations. They included former Assistant State's Attorney Darren O'Brien throwing out his case file and the original police file disappearing for months, eventually turning up in the hands of Lt. Denis Walsh, who then took it home.
Webb said he considered charging Walsh and five other members of the police department — former Deputy Chief of Detectives Constantine "Dean" Andrews, Cmdr. Joseph Salemme, Sgt. Samuel Cirone and detectives James Gilger and Nicholas Spanos — over their failure to charge Vanecko in 2011, when they decided that the Daley nephew acted in self-defense when he punched Koschman in a drunken, late-night confrontation near Rush Street in April 2004.
Those six cops remain on the job and have never faced disciplinary action by the police department.
They remain under investigation, though, by City Hall Inspector General Joseph Ferguson, who was asked by Mayor Rahm Emanuel more than a year ago to review their conduct. Emanuel said at the time that Ferguson would make recommendations to police Supt. Garry McCarthy, who would impose any discipline.
While the lawsuit appears likely to be settled with the city, Sally Daly, a spokeswoman for Cook County State's Attorney Anita Alvarez, said late Friday county officials have not moved to settle the lawsuit, whose dismissal remains on appeal.
"With respect to the city's settlement of the Koschman case, this decision came to our attention only very recently, and we will review the circumstances before making any decision on how to move forward," Daly said. "That being said, having prevailed in U.S. District Court, we feel confident in our legal position in the appeal of this case that is pending before the 7th Circuit Court."
Other parties in the case could not be reached for comment late Friday.