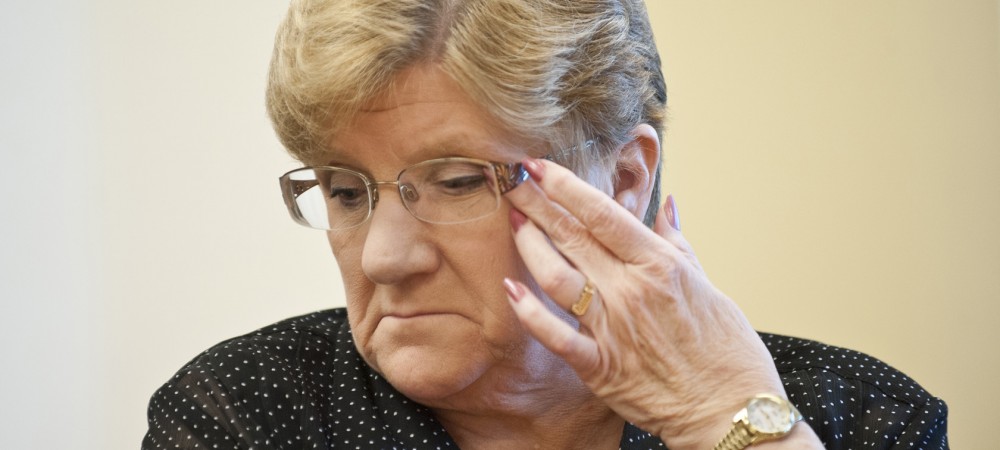 City Council agrees to pay $250,000 to Koschman mom
Published April 15, 2015
By TIM NOVAK
Staff Reporter
The Chicago City Council agreed Wednesday to pay Nanci Koschman $250,000 to settle the civil rights lawsuit she filed accusing City Hall and the Chicago Police Department of taking part in a coverup involving her son's death in 2004 at the hands of a nephew of then-Mayor Richard M. Daley.
The settlement of the suit over David Koschman's death after being punched by Daley nephew Richard J. "R.J." Vanecko was approved without any discussion.
Nanci Koschman's lawyers continue to pursue a case against others, including Cook County State's Attorney Anita Alvarez and unnamed members of the Daley family.
U.S. District Judge Rebecca Pallmeyer dismissed the civil case last year, ruling the statute of limitations to file the lawsuit had run out, but criticized police and prosecutors and urged them to settle anyway with the dead man's mother.
Nanci Koschman's lawyers are appealing Pallmeyer's ruling, hoping to revive the suit against the remaining defendants.
In it, they accused the police of taking part in a long-running coverup, concealing facts and creating phony evidence "in a concerted and unremitting abuse of power and authority" to avoid charging Vanecko.
The Daley nephew ended up pleading guilty in January 2014 to involuntary manslaughter and serving 60 days in jail after a Chicago Sun-Times investigation  prompted the appointment of former U.S. Attorney and Iran-contra prosecutor Dan K. Webb as special prosecutor and Vanecko's subsequent indictment.
Webb said he considered but decided against charging six members of the Chicago Police Department — Lt. Denis Walsh, former Deputy Chief of Detectives Constantine "Dean" Andrews, Cmdr. Joseph Salemme, Sgt. Samuel Cirone and detectives James Gilger and Nicholas Spanos — with crimes over their failure to charge Vanecko after a re-investigation of the case in 2011.
At the time, they said Vanecko, who never spoke with detectives, had acted in self-defense when he punched Koschman in a drunken, late-night confrontation near Rush Street in April 2004.
All six continue to work for the police department and have faced no disciplinary action by the police department.
They remain under investigation by City Hall Inspector General Joseph Ferguson, whom Mayor Rahm Emanuel asked last year to review their conduct and recommend whether police Supt. Garry McCarthy should punish them.
Two police unions are challenging whether Ferguson has any authority to investigate the officers, arguing that only the police's internal affairs division can investigate officers. That dispute is to be heard by an arbitrator.