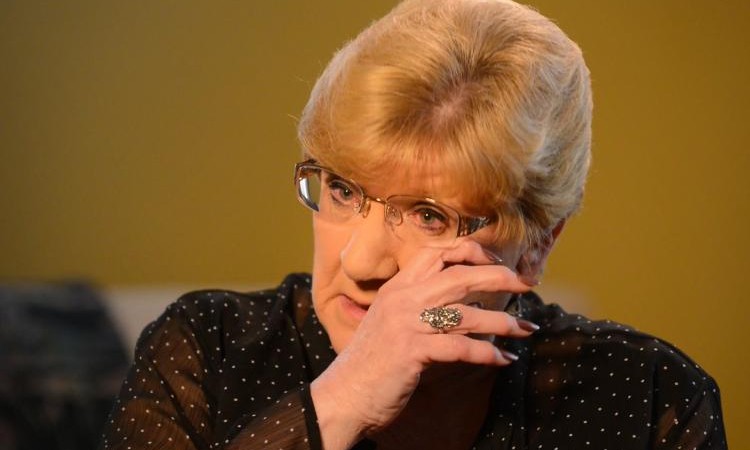 CHICAGO POLICE WON'T TALK ABOUT HOMICIDE CASE INVOLVING DALEY NEPHEW
Published March 15, 2011
By TIM NOVAK AND CHRIS FUSCO
Staff Reporters
It's been two weeks now since the Chicago Police Department concluded Mayor Daley's nephew threw the punch that led to David Koschman's death but closed its recently reopened investigation without seeking criminal charges.
The case is closed. And the police aren't talking. But many questions are still unanswered.
The police have said only this: No one received special treatment.
Other than that, they have refused to discuss what happened when two groups of drunken revelers ran into each other in the Rush Street area in the early-morning hours of April 25, 2004, and Koschman, a 21-year-old from Mount Prospect, ended up on the street, unconscious, and Richard J. "R.J." Vanecko, a nephew of the mayor and of White House Chief of Staff William Daley, ended up running away with a friend.
The half-inch-thick stack of reports the police released on March 4, in response to a public records request made by the Chicago Sun-Times on Jan. 4, did provide one key answer:
Detectives acknowledged for the first time that they knew who threw the punch that knocked the 5-foot-5, 140-pound Koschman to the ground, where he hit his head, causing a brain injury that killed him 11 days later. This had been a sticking point that a top prosecutor in the Cook County State's Attorney's Office said had kept charges from being filed soon after Koschman's death, which the Cook County Medical Examiner's Officer called a homicide.
Though the police blacked out the name of the man who threw the punch – as well as the names of everyone else who was there beside Koschman – the Sun-Times has reported it was the 6-foot-3, 230-pound, then-29-year-old Vanecko, based on the descriptions in the police reports and interviews with witnesses.
But the reports – filled with gaps in the narrative and what appear, based on Sun-Times interviews, to be contradictions – leave many more questions unanswered.
They also raise some new ones, including this: Who ultimately decided no one should be charged in Koschman's violent death?
Among the questions the police have yet to answer:
Vanecko took off – so how did the police find out he was involved?
Where did they find him – and when?
Did they try to talk with him before Koschman died on May 6, 2004? Or before May 20, 2004, when he appeared in a witness lineup with five police officers but refused to talk to detectives?
Did the police stop their investigation hours after Koschman was hospitalized on April 25, 2004, as the reports indicate?
Again, as the reports indicate, did they wait to resume the investigation – and begin doing their first interviews with six of their nine witnesses – until May 10, 2004, four days after Koschman died?
The altercation happened near a bank, a drugstore and several bars – were any security-camera videos available that might have shown what happened, and, if so, did the police try to get them?
Did the police record their original interviews with Koschman's four friends who were with him that night? The original police reports say Koschman's friends told detectives he got punched when he ran or lunged at Vanecko's group. In interviews, though, Koschman's friends say they never told detectives that. They say Koschman got "sucker-punched." And they have told the police they're willing to take lie-detector tests to show they're telling the truth.
Why didn't the police know until recently that one of two bystanders – described by prosecutors as the only "unbiased witnesses" – knew Vanecko from high school, where they had classes together at Loyola Academy in Wilmette, and were on the freshman wrestling team together?
Why did it take six months for the homicide detectives who handled the case in 2004 to file their reports, though they had finished their investigation in just 10 days?
Why did the police decide to reinvestigate the case in January, going back and trying to interview all of the witnesses?
How did the new set of detectives handling the case conclude that Vanecko was defending himself, since he's refused to speak with the police?
According to their reports, the police don't have any new evidence – so how did they now conclude that Vanecko punched Koschman when the original detectives wrote in 2004 they couldn't determine who did it, or even whether Koschman had been punched or, perhaps, pushed?
Why did the police decide to close the case "exceptionally," on their own, rather than consult with the Cook County State's Attorney's Office, as they did in 2004, and ask prosecutors either to consider filing criminal charges against Vanecko or present the case to a grand jury to decide if charges were warranted?
Detective James Gilger – who handled the latest investigation and concluded that Vanecko threw the punch – referred all questions to Chief of Detectives Thomas Byrne. But neither Byrne nor other police officials have responded to repeated requests for an interview.
The only response from the Chicago Police Department came after detectives had closed their latest investigation but before that was announced and the reports were released. It came from Deputy Supt. Ernest Brown, who said of the department's handling of the case, "I'm confident that we conducted a comprehensive investigation – a thorough, fair and impartial investigation."
Brown, who is chief of the department's Bureau of Patrol, said, "That review revealed that the facts of that investigation remained unchanged since it was initially investigated, and it will be closed shortly."
Asked then about the delay in questioning the bulk of the witnesses, Brown would say only, "That's as much as I'm at liberty to answer right now."
Since then, he and other police officials – including Jody Weis, who quit as police superintendent on March 1, the same day the police closed the case, and Interim Supt. Terry Hillard – haven't responded to interview requests.
Nanci Koschman knows that whatever answers the police might provide won't bring back David, her only child.
But the longer the questions linger, the harder it is for her.
"This thing is getting worse and worse," Koschman said.