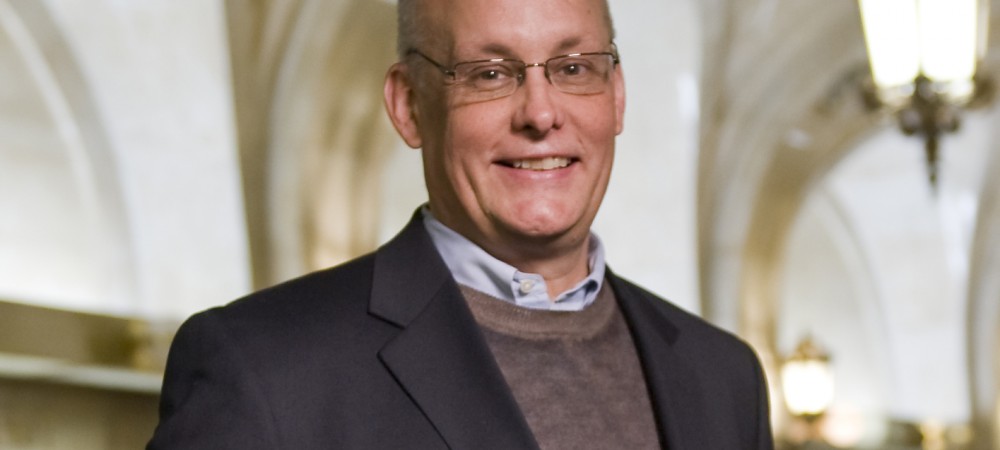 BROWN: Vanecko's indictment not enough
Published Dec. 4, 2012
By MARK BROWN
Columnist
The indictment of former Mayor Richard M. Daley's nephew Richard J. Vanecko in the 2004 death of David Koschman strikes a historic blow on behalf of the little guys of this city and against the sense of immunity enjoyed by its political elite.
But extraordinary as it is, it's not enough.
Now, more than ever, we need a full public accounting of why Vanecko wasn't charged in the first place.
To me, that's always been the purpose of the relentless Chicago Sun-Times investigation of this case, not merely exacting punishment on Vanecko or the Daley family.
Without some further explanation for why police and prosecutors failed to hold Vanecko accountable in 2004, those who conducted the original investigation can always chalk up special prosecutor Dan Webb's decision to bring a charge of involuntary manslaughter as second-guessing.
By obtaining an indictment from a special Cook County grand jury, Webb as much as confirmed the assertion by the judge who appointed him to investigate Koschman's death that the justice system failed the 21-year-old Mount Prospect man in 2004.
What remains is for him to pinpoint the causes of that failure.
Webb made clear to everyone Monday he is already aimed in that direction, but it's still a good idea to reinforce his position before any political types start making noises about his legal bill getting too high. It's well worth the money.
When he chose Webb for this assignment, Cook County Judge Michael P. Toomin gave him a two-prong instruction.
The first was to decide whether anyone should be charged in connection with Koschman's homicide.
Just as important, Webb was ordered to determine "whether, from 2004 to the present, employees of the Chicago Police Department and the Cook County state's attorney's office acted intentionally to suppress and conceal evidence, furnish false evidence and generally impede the investigation into Mr. Koschman's death."
In other words, Webb was supposed to figure out whether somebody put in the fix to protect Chicago's most powerful political family.
In a news release accompanying the indictment, Webb's law firm said that part of the investigation "continues at a vigorous pace."
That's good news, because while we now know much about the original whitewashing of Koschman's death in 2004 thanks to Sun-Times reporters, it takes someone like Webb to take this to the next level.
When Chicago police officials first told reporters that no charges would be filed in Koschman's death, they notably left out important details of the drunken confrontation outside a Division Street bar that ended with Koschman mortally injured at the curb.
While they acknowledged Vanecko was among those involved, they never confirmed he was the one who hit Koschman. Police also never disclosed this was a "fight" in which only one blow was struck – the fatal one that felled Koschman.
And perhaps most telling of all, they never told reporters Vanecko fled from the scene that night and that his well-connected friends lied to police about his involvement.
If that information had been made public at the time, Koschman's mother, Nanci, might not have been forced to wait eight years for justice for her son.
Contrast the cowardice of Vanecko and his friends with the courage that others have shown in this case, starting with Sun-Times reporters Tim Novak, Chris Fusco and Carol Marin, who kept pounding away when others would have given up.
And I'm sure our reporters would be the first to tell you the person who really showed courage in this was Nanci Koschman, who didn't want to confront her son's death all over again when Novak first showed up uninvited at her door but later chose to face her pain to honor her son's memory.
Mrs. Koschman, in turn, nodded Monday to the public interest lawyers led by Locke Bowman, who bravely went to court to ask for a special prosecutor, knowing that it could make them pariahs, and to Toomin, who not only granted the request but chose a renowned former prosecutor in Webb with the stature to see it through.
Mrs. Koschman even graciously allowed that she has no interest in seeing Vanecko go to jail for this, a kindness his lawyers repaid by suggesting anew in so many words that a drunk and aggressive Koschman got what he deserved.
Cook County State's Attorney Anita Alvarez -­ who was a top deputy to her predecessor, Dick Devine, when the original decision was made to give Vanecko a pass – fought to prevent the appointment of a special prosecutor by denigrating the evidence against him. That was a mistake.
David Koschman was small of stature but a "little guy" more importantly in the sense that he lacked clout.
As a result, it was never a fair fight – until now.