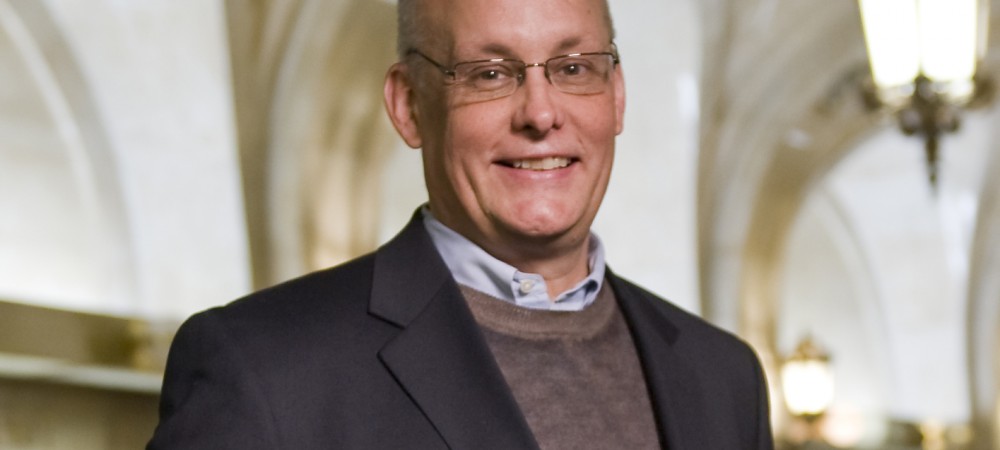 Brown: Koschman judge again fights injustice
Published April 8, 2012
By MARK BROWN
Columnist
Until Friday, the four-decades-old case of The People of the State of Illinois versus Delizon Bush hardly ranked as a landmark in the annals of criminal jurisprudence.
As best I can tell, Chicago newspapers took no notice whatsoever when a Cook County jury convicted Bush of resisting arrest in a Lincoln Park washroom in 1969, nor when a state Appellate Court reversed the conviction in 1972.
In all the years since, the Bush decision has only rarely been cited for its legal precedent – and even then only as a footnote.
Yet Friday the case formed the basis for one of the most extraordinary rulings in Chicago legal history when a choked-up Circuit Judge Michael Toomin cited Delizon Bush in explaining why he was ordering a special prosecutor to investigate the 2004 death of David Koschman at the hands of then-Mayor Daley's nephew, Richard J. Vanecko.
Simply put, Delizon Bush seems to have been a case that introduced a much younger Toomin to the hard truth that sometimes there's an unseen finger pushing the scales of justice – and that it takes someone of courage to make it right.
Toomin showed that courage Friday – just as he had seen three Appellate Court justices display it for Bush in 1972 – with a scathing rebuke to Cook County State's Attorney Anita Alvarez for her efforts to block an outside investigation of Koschman's death and its handling by police and prosecutors.
Toomin said he saw parallels between Koschman and Bush for their "modest stations in life"- and by implication that they were overmatched by more powerful forces influencing the justice system.
Now a veteran jurist with three decades on the bench, Toomin was just two years out of DePaul Law School when he became Bush's defense attorney in 1969 – though already age 31 due to a stint in the Marines.
Bush was a 63-year-old messenger, who delivered small packages in the Loop by bicycle and on foot. Like Koschman, Toomin noted, Bush was slightly built at 145 pounds.
Bush was on his way home from work on August 29, 1969, when he stopped in a washroom on Stockton Drive in Lincoln Park.
A younger man weighing 180 pounds and casually dressed in sport shirt and slacks was either already in the washroom or walked in a short time later and came up behind Bush.
This man was a police officer, and he accused Bush of committing public indecency – the alleged act never articulated. The police officer said Bush knocked him down in an attempt to flee. The officer said he had to arrest Bush forcibly, punching him once to subdue him. The officer testified Bush was taken to the hospital for a bloody nose.
The emergency room doctor who examined Bush said he had two black eyes, multiple fractures of the chest wall consisting of four broken ribs and a broken nose. He was hospitalized for two days.
Though the court record is silent on this point, I think we can take note that this took place in an era when police routinely rousted gay men in public washrooms.
Toomin said his courtroom opponent on the Bush case was a young assistant state's attorney who recently retired as Chief Judge of the Illinois Supreme Court – referring to Justice Thomas R. Fitzgerald though not naming him.
A jury acquitted Bush of public indecency, but found him guilty of resisting arrest.
On appeal, though, Justices John Stamos, Ulysses Schwartz and George Leighton found more credible Bush's version that the younger man stomped him after he questioned whether he was a police officer – citing the extent of Bush's injuries and other inconsistencies in the policeman's testimony.
Noting Bush's acquittal on the underlying charge and the beating he took by police, Leighton wrote that affirming "this conviction would cap indignity with injustice."
As he invoked the Bush case, Toomin paused for a drink of water, seemingly choked up by the memory.
But moments later, his voice was strong and perhaps a touch angry as he summed up his reasons for approving the request for a special prosecutor – citing the state's attorney's institutional conflict, appearances of impropriety and "efforts to denigrate the evidence" against Vanecko coupled with Alvarez' earlier calls for an independent investigation.
"To deny that request," Toomin said, "would be, to paraphrase Justice Leighton, to cap indignity with injustice."
Delizon Bush got his justice. David Koschman, though still waiting for his, is closer than I would have ever thought possible.