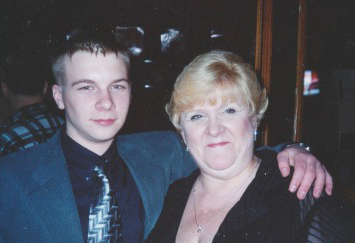 BETTER GOVERNMENT ASSOCIATION BACKS CALL FOR SPECIAL PROSECUTOR IN KOSCHMAN CASE
Published Jan. 7, 2012
By CHRIS FUSCO AND TIM NOVAK
Staff Reporters
The Better Government Association has filed a "friend of the court" brief backing the call for a special prosecutor to be appointed to investigate a 2004 homicide case involving Richard J. "R.J." Vanecko, a nephew of former Mayor Richard M. Daley.
The mother, aunt and uncle of David Koschman filed a petition last month in Cook County Circuit Court asking for an outside authority to be brought in to investigate the death of the 21-year-old Mount Prospect man after a drunken confrontation in the Rush Street area in which the police said Koschman was punched in the face by Vanecko, then 29.
Koschman died from the resulting injuries.
His family also wants a special prosecutor to review the handling of the case by the Chicago Police Department and the Cook County state's attorney's office, which decided not to prosecute, calling it self-defense.
The police took a new look at the case early last year, prompted by a Chicago Sun-Times investigation, but again decided criminal charges weren't warranted.
"The BGA respectfully submits that the State's Attorney of Cook County is not qualified to conduct the investigation, owing to disabling conflicts of interest with regard to the conduct of members of the state's attorney's own office, as well as the conduct of members of the CPD, with whom staff members of the state's attorney worked on the investigation of Mr. Koschman's death," attorneys Thomas H. Geoghegan and Michael P. Persoon write in the brief filed on behalf of the government-watchdog group.