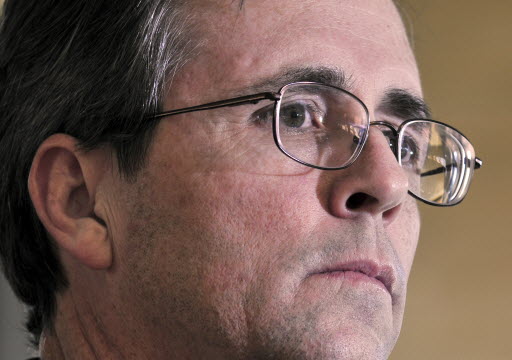 Another top Koschman cop quits CPD
Published Dec. 10, 2015
By TIM NOVAK
Staff Reporter
Another high-ranking officer caught up in the botched investigation of David Koschman's death has left the Chicago Police Department.
Commander Joseph Salemme, 55, retired Wednesday.
His departure came three days after the retirement of Chief of Detectives Constantine "Dean" Andrews, who supervised the re-investigation of Koschman's death, closing the case on March 1, 2011, without seeking charges against a nephew of Mayor Richard M. Daley.
Andrews and Salemme are among six officers at the center of an investigation by City Hall Inspector General Joseph Ferguson, who has been examining the police department's failure to bring charges against Daley nephew Richard J. "R.J." Vanecko for throwing the punch that caused Koschman's death in 2004.
Ferguson's yet-to-be-released report is believed to recommend punishments for several officers involved in the investigation four years ago, and his report is believed to have led to the retirements of Andrews and Salemme. By retiring, neither can face any disciplinary action.

Vanecko ended up pleading guilty to involuntary manslaughter and serving 60 days in jail after a Chicago Sun-Times investigation led to the appointment of a special prosecutor who reopened the case.
Vanecko remains on probation.
Dan K. Webb, the special prosecutor, issued a scathing report on the handling of the case, saying he considered filing criminal charges against six officers — Andrews, Salemme, Lt. Denis P. Walsh, Sgt. Sam Cirone and detectives James Gilger and Nick Spanos. But Webb said he decided he didn't have enough evidence to convict them of official misconduct or obstruction of justice and left it to the police department to punish the officers.
Salemme was named 52 times in Webb's report, Andrews 114 times.
After Koschman's death in 2004, the police declined to charge Vanecko, saying witnesses couldn't identify him in a police lineup as the man who punched Koschman in the face and ran away.
The case remained on the books as an unsolved homicide until the police took a new look at the case in early 2011, prompted by the Sun-Times investigation in the months before Daley left office.
Andrews, who was then deputy chief of detectives, headed the re-investigation, assigning it to Salemme's Area 5 detective division, where Gilger and Spanos worked.
Webb's investigators uncovered messages Andrews and Cirone exchanged over their personal emails on Feb. 27, 2011, a Sunday night, regarding a supposed statement from an unidentified witness claiming Koschman had yelled "F— you. I'll kick your ass." Salemme received one of those emails.
Webb found no evidence that any witness ever made that statement, even though it was included verbatim in Gilger's final report that he submitted the following day, closing the case without any charges.
The police asserted that Vanecko hit the 21-year-old from Mount Prospect in self-defense, though friends who were with Koschman disputed that and Daley's nephew never spoke to detectives.
Andrews approved closing the case without charging Vanecko on March 1, 2011.
Salemme had a salary of $162,684 last year. He joined the police department in 1985.
Most recently, he's been commander of the Area South detective division.