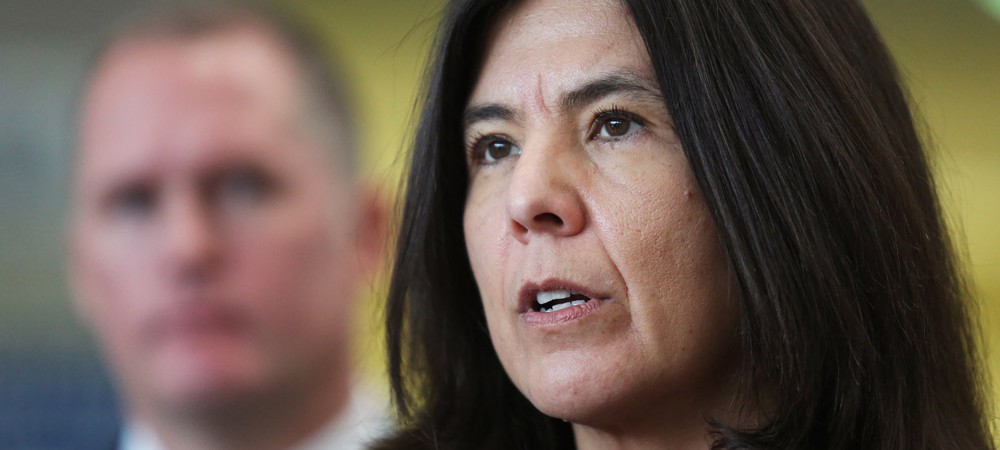 Alvarez: State's attorney's office did nothing wrong
Published Dec. 4, 2012
By DAN MIHALOPOULOS
Staff Reporter
Cook County State's Attorney Anita Alvarez said Monday that neither she nor her prosecutors did anything wrong in their handling of the investigation into David Koschman's death.
In fact, Alvarez said her office had even empaneled a grand jury to investigate the 2004 case involving Richard J. "R.J." Vanecko, a nephew of then-Mayor Richard M. Daley.
That investigation ended earlier this year, she said, because Cook County Judge Michael P. Toomin appointed a special prosecutor to investigate the Koschman case.
"That was never made public because it couldn't be made public," Alvarez said of the earlier grand jury investigation after being sworn in Monday for her second term in office. "We were in the process of reviewing this case, looking at everything in this case – everything – reinterviewing witnesses, looking at all aspects [of] the underlying case as well as any kind of corruption or cover-up."
She said her grand jury was looking into the Koschman case for "months, almost close to a year," though she could not remember when her grand jury investigation began. "We were not done, and then the order for the special prosecutor came out, and that ended my investigation."
Scott Allen and Shaun Hagline – two Koschman friends who were with him on Division Street on April 25, 2004, when they ran into Vanecko and were among the witnesses interviewed by the police about what happened – said Monday night they were unaware of Alvarez's investigation and had not been subpoenaed to testify before her grand jury.
Alvarez said she gave special prosecutor Dan K. Webb "everything that we had. We cooperated."
Alvarez's office had drawn criticism from Toomin, who appointed Webb in April over Alvarez's objections that an outside prosecutor wasn't needed.
Toomin referred to what he termed "the fiction of self-defense" that he said was "conjured up by police and prosecutors," questioned how they could have failed to charge Vanecko and also said that, despite Alvarez's claim of impartiality, her court filings "clearly manifest a decided interest in preventing Vanecko's prosecution."
On Monday, Alvarez said: "I believe that this office has handled this case with the utmost integrity from the get-go."
Contributing: Don Moseley