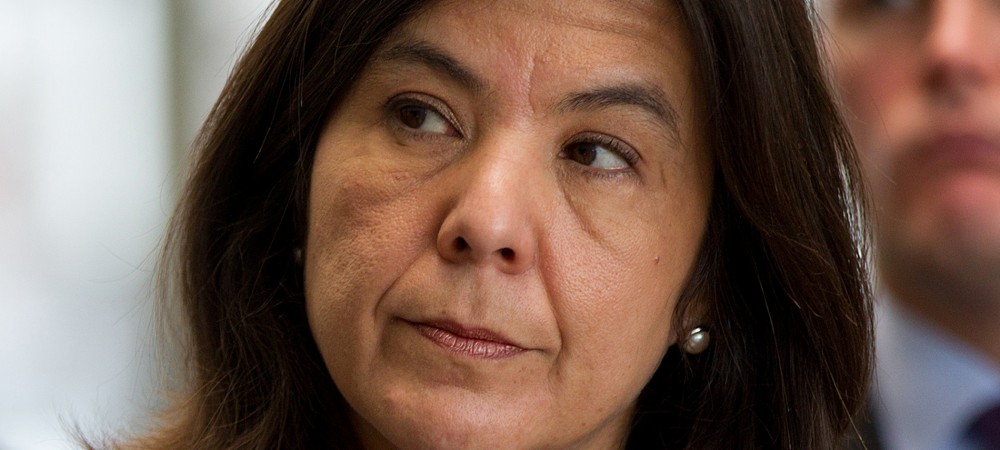 ALVAREZ: NO NEED FOR SPECIAL PROSECUTOR IN KOSCHMAN CASE
Published Jan. 7, 2012
By TIM NOVAK AND CHRIS FUSCO
Staff Reporters
Cook County State's Attorney Anita Alvarez says there's no reason to have a special prosecutor re-investigate the violent death nearly eight years ago of David Koschman as the result of being punched in the face by a nephew of then-Mayor Richard M. Daley.
"I don't see any evidence – despite the theories of the journalists who are writing about this case – of a grand conspiracy here either by the police or any prosecutor," Alvarez said Friday in an interview on the WLS 890-AM program "Connected to Chicago."
Koschman's mother, aunt and uncle have filed a petition that asks the Cook County courts to appoint a special prosecutor to re-examine the death of the 21-year-old Mount Prospect man and the subsequent investigations of the case by the Chicago Police Department and the state's attorney's office.
Alvarez – who hasn't yet informed the courts that she will fight the petition – said there's no reason to appoint a special prosecutor because for the courts to do so would require a finding that her office would have a conflict of interest in reviewing the case itself.
"There needs to be a conflict with me, the sitting state's attorney," for a special prosecutor to be appointed, Alvarez said. "And there is no conflict in this case."
Koschman's family filed the court petition asking for a special prosecutor. They argue that an outsider is needed to investigate the case, saying Alvarez does have a conflict of interest because one of her current employees – Assistant State's Attorney Darren O'Brien – determined seven years ago that there was insufficient evidence to file criminal charges against Daley nephew Richard J. "R.J." Vanecko or anyone else in Koschman's death.
Alvarez said Friday there still isn't enough evidence to charge anyone in the death of Koschman, who died from brain injuries 11 days after, according to the police, he was punched in the face by Vanecko in a drunken confrontation on Division Street near Dearborn Street during the early-morning hours of April 25, 2004.
"We're not even sure who threw the punch," Alvarez said. "We don't even know if there's a punch or a push."
The Chicago Police Department re-investigated the case early last year, prompted by a Chicago Sun-Times investigation, and concluded that Vanecko punched Koschman. That's according to a report filed by Detective James Gilger on Feb. 28, 2011 – a day before the police closed the case without asking Alvarez to weigh whether charges against Vanecko should be filed.
"This investigation has shown that Richard Vanecko, alone, punched David Koschman, which caused him to fall backwards and injure his head, which ultimately caused his death," Gilger wrote.
But Gilger also said Vanecko had acted in self-defense, though Koschman didn't hit him, so no charges should be filed.
The Koschman family's request for a special prosecutor is set for a hearing on March 6 before Cook County Judge Michael Toomin.
Locke E. Bowman, an attorney for the Koschman family, declined to comment on Alvarez's statements.
The family's petition, filed Dec. 14, came after a series of Sun-Times reports that revealed that: Vanecko and a friend ran away, leaving Koschman lying in the street; friends who were with Vanecko that night lied to police investigating the case; other witnesses said their version of what happened has been misrepresented in police reports; and the police and Alvarez's office lost files on the case.
Alvarez called the Sun-Times' reports on the case "really unfair."
"They're just putting forth their theory, with so many mistakes, ignoring the facts, ignoring the evidence," Alvarez said.
She added: "I don't think any detective would have hesitated to charge a family member of the mayor."