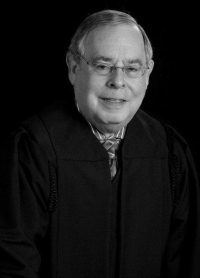 ALVAREZ GETS DEADLINE TO TURN OVER KOSCHMAN TRANSCRIPTS
Published Feb. 11, 2012
By CHRIS FUSCO AND TIM NOVAK
Staff Reporters
Cook County State's Attorney Anita Alvarez's office has until Feb. 21 to oppose an effort by the family of David Koschman to make public transcripts of witness interviews related to Koschman's homicide case, Cook County Judge Michael Toomin said Friday.
Lawyers for the Koschman family want those interviews – conducted within the last year by Chicago Inspector General Joseph Ferguson's office – to be turned over to help them respond to Alvarez's decision to block the family's request that a special prosecutor re-examine Koschman's 2004 death, which involved Richard J. "R.J." Vanecko, a nephew of then-Mayor Richard M. Daley.
Alvarez has refused to release the transcripts. Both sides will be back before Toomin on Feb. 29.