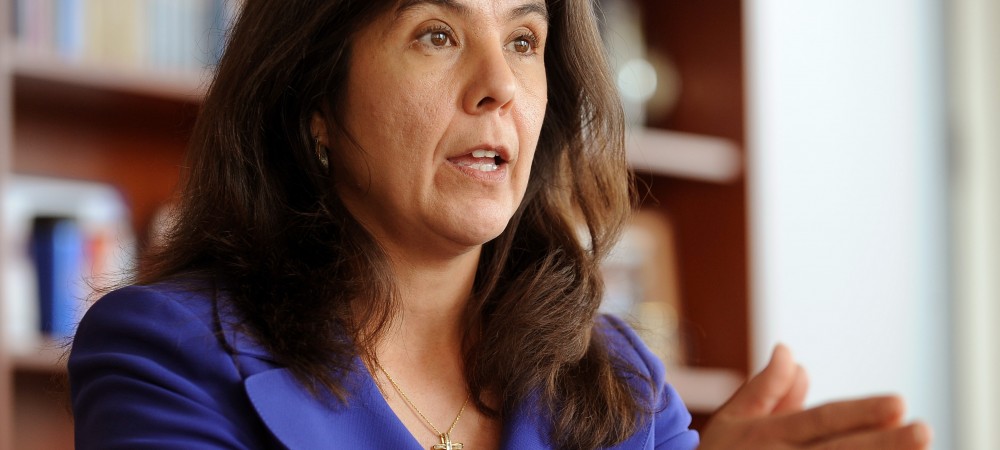 ALVAREZ ASKS STATE POLICE TO REOPEN HOMICIDE CASE INVOLVING DALEY NEPHEW
Published March 25, 2011
By TIM NOVAK AND CAROL MARIN
Staff Reporters
Cook County State's Attorney Anita Alvarez asked the Illinois State Police on Thursday to investigate the Chicago Police Department's handling of a homicide case involving Richard J. "R.J." Vanecko, who's a nephew of Mayor Daley and White House Chief of Staff William Daley.
"I think there should be an independent police investigation," Alvarez said.
She pointed to a series of stories in the Chicago Sun-Times this month that raised questions about the police investigation into the violent death of David Kosch­man seven years ago.
Earlier this month, the police closed the case after taking a second look into what happened. They decided that Vanecko acted in self-defense when he punched Koschman in the face, knocking the 21-year-old from Mount Prospect backward to the street during a drunken confrontation near Rush Street in the early-morning hours of April 25, 2004.
According to detectives' reports, witnesses including four Kosch­man friends described the 5-foot-5, 140-pound Koschman as being physically aggressive toward the 6-foot-3, 230-pound Vanecko and a group of Vanecko's friends.
In interviews with the Sun-Times, Koschman's friends denied that that's what they told the police. And all told the police earlier this year they would take lie-detector tests if asked.
"I would welcome an independent agency looking into this, like the state police," Alvarez said, "basically to determine if it was a complete investigation and whether the witnesses' statements were accurately recorded . . . I'm unaware of the police department doing anything underhanded."
The police have said they initially ended their investigation of the case in 2004 without filing charges because no witness could positively identify Vanecko in a police lineup held 25 days after Koschman was punched on Division Street at Dearborn.
One of Koschman's friends, Scott Allen, told the Sun-Times and NBC5 that he was next to Koschman when he got punched and that, despite what the police say, he believes he did pick Vanecko out of a lineup.
After reinvestigating the case starting in January, the police formally closed the case March 1, again without seeking charges. This time, they said they determined that Vanecko punched Kosch­man but acted in self-defense.
Alvarez, in a letter Thursday evening to Patrick Keen, the interim director of the Illinois State Police, noted the discrepancy between what Allen says and what the police said he told them.
"According to new information brought to my attention, some witnesses now suggest that the versions of events attributed to them in CPD reports from 2004 were not accurate, including one witness who now claims that his observations during one of the lineups conducted were not accurately memorialized in police reports," Alvarez wrote. "To be clear, at this point, I have no objective evidence to support the notion that there was any misfeasance or malfeasance on the part of investigators in this case. However, with this new information, it is my belief that an independent investigation from a separate police agency is clearly warranted to ensure that we reach the truth in this case."
Though Keen is interim superintendent of the Illinois State Police, the decision on whether to accept Alvarez's request might not fall to him. On Tuesday, Sun-Times columnist Michael Sneed reported that Alvarez's deputy chief of investigations, Hiram Grau, is leaving that post to become the new state police superintendent. Grau is a former deputy superintendent with the Chicago Police Department, where he served for 28 years, leaving in 2008.
It's not clear whether the state police have jurisdiction to do what Alvarez is asking.
Alvarez, who held the No. 3 spot in the prosecutor's office in 2004, under State's Attorney Richard Devine, said she does not believe that Vanecko was treated any differently by her office than any other crime suspect is treated.
"I can't speak for the Chicago Police Department, but I can tell you from our office that we handled this like we would handle any other case," Alvarez said. "It doesn't matter who you are. If the facts are there and we can prove a case, we will bring it forward."
She said that, although the police closed the case March 1 without consulting her office, she has reviewed detectives' official reports and also their so-called street files and thinks the department made the correct decision not to seek charges even after concluding that Vanecko punched Koschman, who suffered a brain injury when he fell and died 11 days later.
"I don't believe we have good faith and a legal basis to bring charges," she said.
Explaining why she is turning to the Illinois State Police, Alvarez said, "It would be a much cleaner investigation if it was somebody who hasn't been involved in the case."
Alvarez said prosecutors didn't charge Vanecko when detectives consulted with her office in 2004 because the police said none of the six witnesses could "positively identify" Vanecko in a lineup, and that police reports all indicate that Koschman was "physically aggressive," based on detectives' interviews with Koschman's friends and the two bystanders.
Asked whether she should have brought the case to a grand jury this time to decide whether to file charges, Alvarez said there isn't enough evidence to ask a grand jury to indict anyone.
"Before we take something to the grand jury, we have to have a good-faith basis that a crime occurred and that the person we are seeking a true bill of indictment for did it," Alvarez said. "We're not there at this point. It would be unethical for me to go to a grand jury at this point. I don't know if there was a crime committed here based on the facts we have. It could be justifiable."