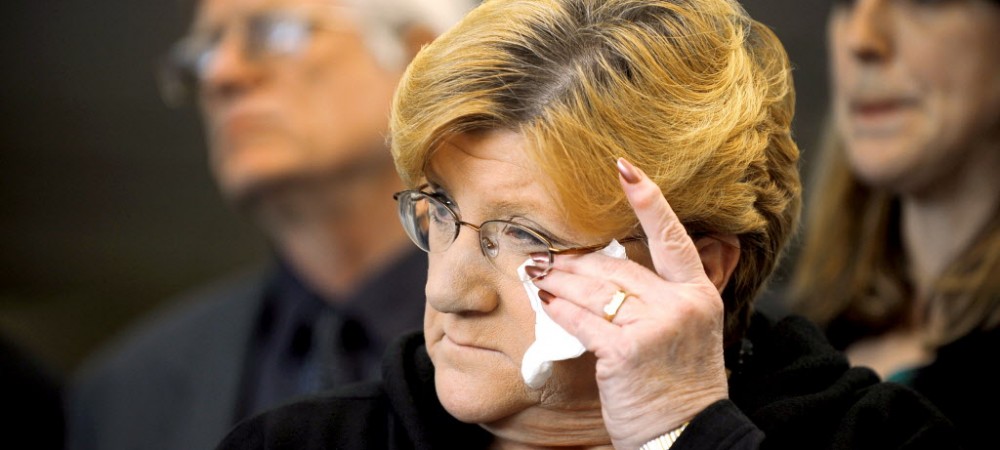 After 10 years, CPD wants to talk to mom
Published June 1, 2014
By TIM NOVAK AND CHRIS FUSCO
Staff Reporters
A month after Nanci Koschman filed a federal lawsuit accusing the Chicago Police Department of botching the investigation into her son's death in order to protect a nephew of former Mayor Richard M. Daley, the department sent a letter to one of her lawyers.
Would she talk with internal affairs investigators, the department wanted to know, about the death of her son David Koschman?
The police last spoke with her 10 years ago, after her son died from a punch thrown by Daley nephew Richard J. "R.J." Vanecko — one of only two times the police spoke with her.
But Koschman won't be talking with the police now, according to a letter her lawyers sent to Internal Affairs Division Sgt. Sean Rice, the investigator who asked to interview the Mount Prospect widow.
"It is obvious to us that the CPD, and particularly its Internal Affairs Division, has a conflict of interest when it comes to investigating the allegations made in Ms. Koschman's complaint," her lawyers, G. Flint Taylor and Locke Bowman, wrote. "Among other things, the complaint alleges that the Internal Affairs Division first failed to investigate for seven years and then conducted a sham investigation into the mishandling of an official police file."
Koschman's lawyers also questioned whether an internal affairs investigation would "lead to appropriate discipline for all the officers . . . who are implicated in this decade-long police cover-up."
Koschman first spoke with the police hours after her son was punched, when Detective Rita O'Leary called Northwestern Memorial Hospital to check on her comatose son's condition.
No one from the police called her again — not when he died 11 days later, not when they initially decided not to charge Vanecko and not when they re-investigated the case seven years later and again decided not to file charges.
Koschman requested a meeting with the police weeks after burying her son. She ended up speaking with Ronald E. Yawger, the lead detective. She said he told her that her son had provoked the other man, whom he refused to identify.
Koschman's federal civil rights lawsuit, filed March 24, apparently triggered the IAD investigation, according to Rice's letter, dated April 21.
IAD got involved in the Koschman case three years earlier, when Sgt. Richard Downs conducted a brief investigation after Lt. Denis Walsh said he'd found some of the original files from the Koschman investigation, which had been reported missing. No disciplinary action came out of that.
Walsh is one of six police officers special prosecutor Dan K. Webb considered charging with crimes for their handling of the investigation in 2011, which ended with the police closing the case, saying Vanecko acted in self-defense. Webb said he didn't have enough evidence to charge the officers, who are all being sued by Koschman's mother.
The officers remain under investigation by City Hall Inspector General Joseph Ferguson.
Webb's investigation led to Vanecko, 39, pleading guilty Jan. 31 to involuntary manslaughter for punching Koschman outside the late-night bars along Division Street in April 2004. He served 60 days in jail and is now on home confinement.
Vanecko is also a defendant in Nanci Koschman's lawsuit, though he's asking to be dropped from the case.
Mayor Rahm Emanuel's administration is using the city's law department and four law firms to defend the suit:
1) Vince Connelly, a former federal prosecutor now a partner with the firm of Mayer Brown, has been hired to defend the city, former police Supt. Jody Weis and former Deputy Supt. Ernest Brown. Mayer Brown has long ties to the Daley family. In the past four years, the firm has gotten more than $2.5 million in legal fees from City Hall.
2) Andrew Hale is representing six cops involved in the original investigation of Koschman's death: Cmdr. Michael Chasen, Lt. Richard Rybicki and detectives Robert Clemens, Anthony Giralamo, O'Leary and Yawger. O'Leary is the only one still with the police department. Since 2010, City Hall has paid Hale's law firm more than $12 million to defend police officers accused of misconduct.
3) The firm of Borkan & Scahill is representing Phil Cline, the police superintendent under Daley when Vanecko killed Koschman. The firm also represents 11 cops involved in the 2011 investigation: Downs, former Deputy Supt. Steven Peterson, former Chief of Detectives Thomas Byrne, Deputy Chief of Detectives Constantine "Dean" Andrews, Cmdr. Gary Yamashiroya, Cmdr. Joseph Salemme, Lt. Maureen Biggane, Sgt. Thomas Flaherty, Sgt. Sam Cirone and detectives James Gilger and Nick Spanos. Peterson and Byrne are retired from the department. City Hall has paid the Borkan firm more than $3 million since 2010 to defend police officers.
4) The firm of Johnson & Bell has three lawyers defending Walsh. "He will be represented separately because, unlike the other officers, he was not assigned to either the original investigation or the 2011 investigation, and his involvement concerns the missing files," a law department spokeswoman says. City Hall has paid the firm $2.2 million since 2010 for legal work.
Cook County State's Attorney Anita Alvarez is using her own staff to defend herself, her predecessor and former boss Richard Devine and her chief of staff Dan Kirk.
And she has hired the law firm of Tobin & Munoz to defend Darren O'Brien, the prosecutor who decided not to charge Vanecko a decade ago. O'Brien, who recently retired, told Webb he threw away his agency's Koschman files after deciding the police didn't have enough evidence to charge the Daley nephew.