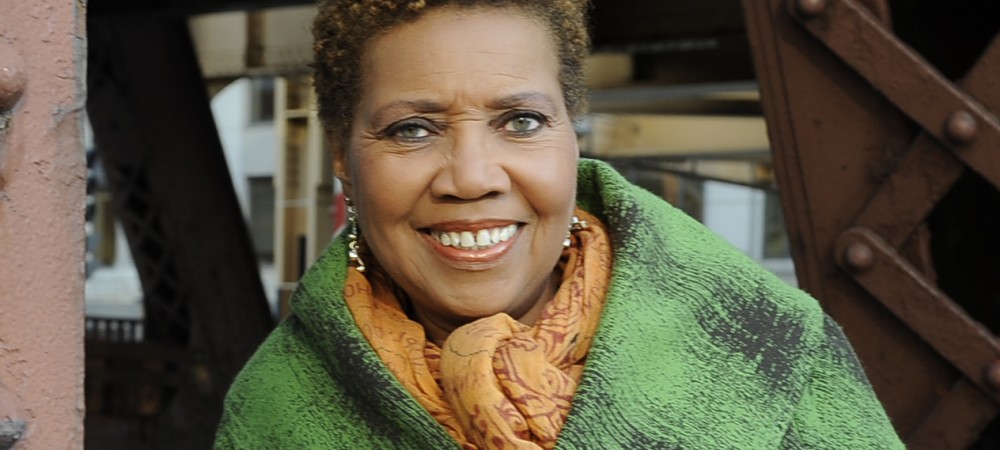 Justice for Koschman is justice for us all
Published Dec. 4, 2012
By MARY MITCHELL
Columnist
There are times when I think that Chicago is going to hell in a handbasket.
This is not one of those days.
Today, there is a glimmer of hope because the mother of a regular guy – a guy with no clout; a guy who, had he landed in trouble, couldn't have afforded a lawyer in a three-piece suit – helped expose a criminal-justice system that too often fails to uphold the rights of the common man when they clash with the interests of the powerful.
When the Sun-Times launched an investigation in 2011 into the questionable circumstances surrounding the death of David Koschman in 2004, it was like whistling in the wilderness.
But on Monday, the cry for justice prevailed, and Richard J. "R.J." Vanecko – a nephew of former Mayor Richard M. Daley – was indicted on a charge of involuntary manslaughter.
It took eight years and a steady flow of ink, but David Koschman's mother, Nanci Koschman, will finally get a shot at justice for her son.
Frankly, the indictment is a stunning development.
Not a day goes by that I don't get an email or letter from someone who is trying to get a fair hearing for a relative. Underneath my desk are boxes spilling over with pleas from people who believed they have been wronged by powerful people.
Unfortunately, Nanci Koschman had to go around the criminal-justice system to get justice.
Yet it was inconceivable that a man could be killed on the street by someone who was identified by witnesses, and that person still not be held accountable. And it boggles the mind that although there was no dispute that Vanecko threw the punch that killed Koschman, Vanecko never had to sit in a room with investigators, look them in the eye and answer questions.
Given the nature of the crime, it's hard to fathom that former police Supt. Phil Cline determined almost immediately there was "no basis for criminal charges," and that two top prosecutors – Richard Devine and Anita Alvarez – declined to charge Vanecko.
It was only after the Sun-Times investigators raised new questions about Koschman's death and Daley was out of office that a special prosecutor was appointed.
A lot of people will say the only reason Vanecko wasn't charged in 2004 was because his uncle was the mayor. There's no way to determine whether that was the case. But one thing is certain: The criminal justice system in Cook County is bordering on dysfunctional. Too many homicides don't get solved, while too many innocent people have been sent to jail for crimes they didn't commit.
Unfortunately, the Koschman case is not an isolated example of how the criminal-justice system fails ordinary people.
As pointed out by G. Flint Taylor, one of the lawyers representing Nanci Koschman, in a recent op-ed piece, prominent prosecutors, including then-Cook County State's Attorney Richard M. Daley, refused to charge former Police Cmdr. Jon Burge and other high-ranking police officials with wrongdoing despite mounting evidence of torture. Taylor is one of the lawyers who represented a number of Burge's victims. These suspects had several things in common: They were young, black and low-income.
One of the city's biggest shames is that because of the statute of limitations, Burge couldn't be indicted for the torture cases. Instead, then-U.S. Attorney Patrick Fitzgerald nailed Burge "for falsely denying under oath that he tortured suspects."
Cook County Circuit Judge Michael P. Toomin, who decided a special prosecutor was needed in the Koschman case, voiced something ordinary people have said all along: "Alvarez seemed consumed with finding legal justification for Vanecko's use of deadly force."
Vanecko didn't need his voice because law enforcement had his back.
Bringing Vanecko to justice is just the start. Now, investigators have to determine the who, what and why Vanecko was not brought into a court of law before now.
Again, as Taylor pointed out with the Burge cases, pinning this debacle on one "rogue" cop or one "rogue" prosecutor won't put a stop to the kind of injustices that landed innocent people behind bars and let real suspects get away.
The long delay in the Koschman case didn't just happen. Someone had to make a decision to let Vanecko off the hook. And someone had to sanction that decision.
Because one of the people involved was connected to a high-profile person, the homicide was treated like an inconvenience that could be swept under a rug.
This is a good day because justice for Koschman is justice for us all.