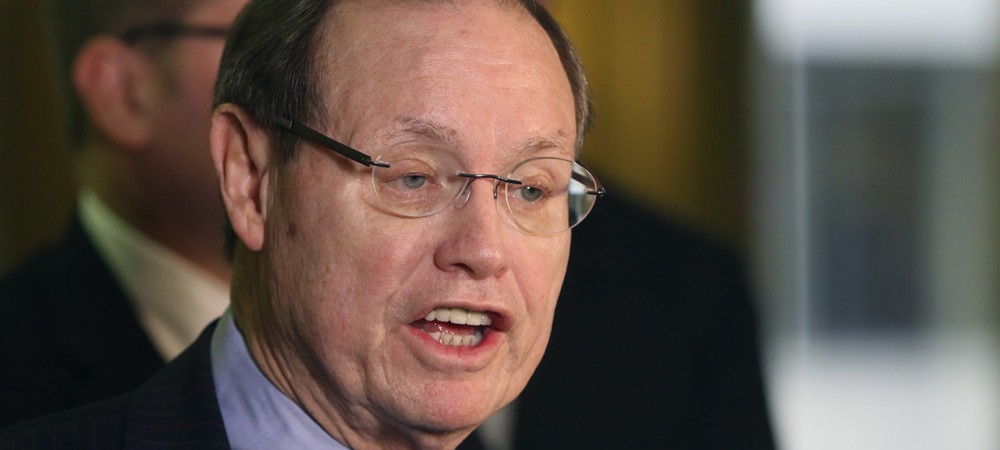 Editorial: The right prosecutor for Koschman case
Published April 24, 2012
For eight years, a troubling list of unanswered questions about the death of David Koschman has cried out for a thorough and fair investigation.
On Monday, Circuit Judge Michael P. Toomin named the man who can deliver just that kind of probe, former U.S. Attorney Dan Webb. Toomin appointed Webb to fully re-examine the death of 21-year-old Koschman, who died 11 days after being punched after a night of drinking on Rush Street.
Webb also will look into whether the original death investigation was whitewashed in any way because the man who threw the punch that killed Koschman was then-Mayor Richard M. Daley's nephew, Richard R.J. Vanecko.
Webb has built his reputation both as a prosecutor – he led the Operation Greylord probe into Cook County judicial corruption and prosecuted former national security adviser John Poindexter – and as a defense lawyer, representing clients such as Microsoft, General Electric and former Gov. George Ryan. His first allegiance, his record shows, is to the integrity of the legal process itself.
For those who might have doubted the willingness of a special prosecutor to step on the toes of Chicago's political establishment, consider the aggressiveness with which Webb crossed the powerful in the Greylord scandal. Greylord was all about going after crooked judges, lawyers and aldermen.
For those who worried that the special prosecutor would be an outsider unfamiliar with Cook County, Webb's long local resume tells us he'll be up to speed on Day One. There is reason to hope the foot-dragging that has so long characterized this case is over and that its conclusion – whatever that might be – is not far in the future.
For those who worried that the special prosecutor simply might not be up to the job, Webb's appointment is especially reassuring. He was a well-regarded U.S. attorney, and in 2003, he was voted by his peers as America's top white-collar defense attorney. He is considered one of the top litigators in the nation.
We fully expect Webb to take the evidence wherever it leads him in the Koschman case, letting the chips fall where they may. And whatever conclusions he ultimately reaches, we expect them to be widely accepted. Webb's credibility precedes him.
Locke E. Bowman, the attorney for Koschman's mother, Nanci Koschman, said he was "extremely gratified" with Webb's appointment.
Evidence uncovered by Chicago Sun-Times reporters over the course of almost two years suggests the strong possibility that the Chicago Police and Cook County state's attorney's office never conducted a proper investigation into Koschman's death.
Normally in Chicago, when someone is near death after being punched, police start serious digging into the case, and they do it quickly, before tracks can be covered. In this case, they waited 25 days to even attempt to interview Vanecko.
Yes, Webb's first job will be to determine whether criminal charges should be brought against Vanecko. But his more important job will be to restore confidence in the integrity of the city's entire criminal justice system.