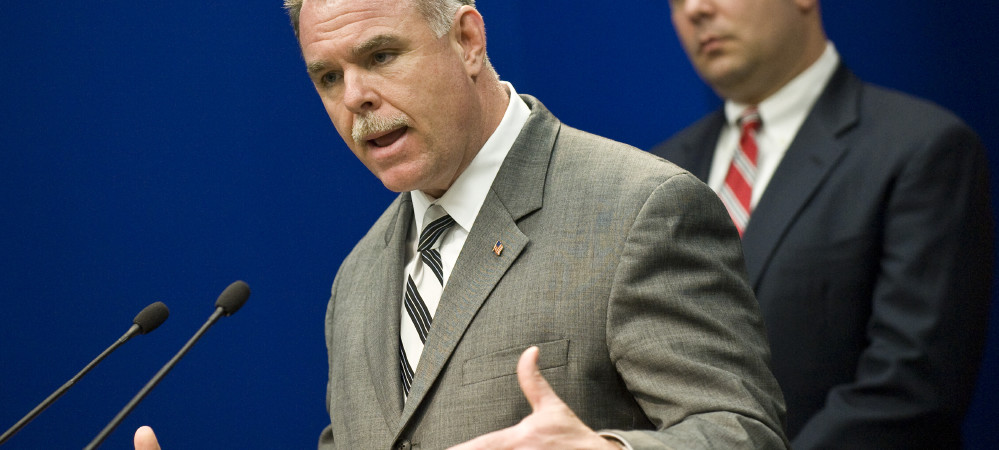 Editorial: Promotion a slap in the face of city
Published Oct. 7, 2015
When the good name of the Chicago Police Department is on the line, we have to wonder why he could not wait.
On Monday, coincidentally the same day a group of aldermen called for his firing, police Supt. Garry McCarthy promoted to a top job a veteran cop who is under investigation for his role in helping a former mayor's nephew duck possible manslaughter charges.
McCarthy promoted Constantine G. "Dean" Andrews to chief of detectives even as City Hall Inspector General Joe Ferguson continues an investigation into whether Andrews should be disciplined.
In 2011, Andrews closed without charges a police re-investigation of the death of David Koschman, who had died seven years earlier after being punched on Division Street by Richard J. "R.J." Vanecko, a nephew of then-Mayor Richard M. Daley. As part of that 2011 re-investigation, Andrews signed off on a report by two detectives that included what appears to be blatantly manufactured evidence that Vanecko acted in self-defense.
To promote Andrews at this juncture, without waiting for a final ruling on his degree of culpability in the biggest police scandal in recent Chicago history, is a slap in the face of all Chicagoans.
Andrews' promotion calls into question whether City Hall and the police department have really come to grips with the fundamental lesson of the Koschman scandal — that nobody is above the law. Certainly no mayor's nephew. But also no high-ranking cop.
Last year, Vanecko pleaded guilty to involuntary manslaughter and was sentenced to 60 days in jail.
At a Chicago City Council budget committee hearing Tuesday, aldermen took turns ripping McCarthy for failing to attend to their communities and — this might have annoyed them more — failing to return their phone calls. The impression left, fair or not, was of a superintendent who answers to one boss — Mayor Rahm Emanuel — and dismisses all lesser lights.
So it goes, too, with Andrews' promotion. There is a tone-deaf quality to this move. One would think the head of a police force that's been put through the wringer by the Koschman scandal — subjected to constant damning stories in the media and excoriated in a special prosecutor's report  — would think twice.
Instead, McCarthy described Andrews as "among the most respected leaders at CPD." His promotion, McCarthy said, will "ensure professionalism and accountability."
Assuming, we dare say, no relatives of mayors are involved.
Andrews was deputy chief of detectives in 2011 when he signed off on the report that skewed the evidence in Vanecko's favor in three ways:
• It inaccurately presented testimony from three witnesses in such a way as to support the view that Vanecko acted in self-defense.
• It failed to include a statement from one of those witnesses that flatly contradicted the claim of self-defense.
• And it included a statement, apparently plucked from thin air, that Koschman had yelled "F— you! I'll kick your ass."
More troubling for Andrews, according to special prosecutor Dan Webb, the detectives' draft report on their 2011 Koschman investigation made no mention at all of self-defense. It was only after an exchange of emails among Andrews and other officials that the report was revised to conclude that Vanecko had acted in self-defense.
"Very nicely done," Andrews wrote in an email.
Less than two years ago, McCarthy named Andrews the Area North deputy chief of patrol, a job reassignment we did not comment on at the time. We saw it as a lateral move rather than a promotion.
Inspector General Ferguson's report is coming down the pike. If it recommends disciplinary action for McCarthy's newly minted chief of detectives, what are the chances the superintendent will follow through?