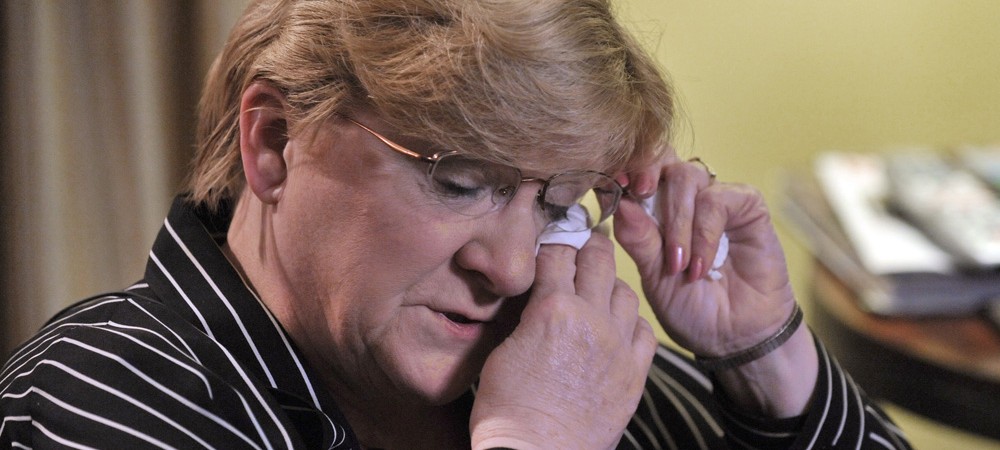 EDITORIAL: A mother's prayers for justice answered
Published Dec. 4, 2012
We hear the rusty wheels of justice beginning to turn.
That is all Nanci Koschman, the grieving mother of a young man who died after being punched outside a Division Street bar, ever wanted for her son. Not revenge but justice. Not a witch hunt but an honest investigation.
Now, eight years late, her prayers are being answered.
On Monday, special prosecutor Dan Webb announced that Richard J. Vanecko, the nephew of former Mayor Richard M. Daley, has been charged with involuntary manslaughter in the death of Mrs. Koschman's 21-year-old son, David.
Of far greater importance to our mind, Webb also made clear that his investigation continues at a "vigorous pace." Having gathered sufficient evidence to charge Vanecko, he will continue to question why others failed to pursue, or willfully stymied, the original police investigation into David Koschman's death.
The heart of the scandal, as we have stressed before, has never been Vanecko and his behavior. As best we know, he's just another goof who threw a punch after a night in a bar. If he never spends an hour in jail, we won't much care. The scandal, for us, has always been how the police and others apparently pulled their own punches to avoid having to arrest and charge – God forbid – the mayor's nephew.
When the Chicago Police and county prosecutors failed to properly investigate that drunken encounter between Koschman and Vanecko on April 25, 2004, not even trying to interview Vanecko for 25 days, they confirmed the worst fears of every ordinary Chicagoan: There is one standard of criminal justice for the many in Chicago and another for the favored few.
Maybe that's not news to you. Maybe you always figured that a banker's son or a mayor's nephew caught a few breaks not likely to come your way. But the Koschman case rubbed that double standard in your face.
Vanecko's indictment on Monday was the culimination of two years of relentless reporting by Sun-Times investigative reporters Tim Novak and Chris Fusco and columnist Carol Marin, who were told at every turn by the high and mighty that there was no story – "Move along, folks, there's nothing to see here." But Novak, Fusco and Marin kept pulling at a sordid string, finding witnesses who contradicted the official record, discovering that files had gone missing, putting together police investigation timelines that pointed to special treatment for a favored Daley nephew.
Were these sins of commission or omission? Did the police and Cook County state's attorney's office engage in a conscious cover-up? Or, as word got out – this guy is the mayor's nephew – did beat cops and detectives and shift commanders and assistant state's attorneys just look away, knowing a bad career move when they saw one? Or were they incompetent?
We look forward to Webb's continued unraveling of the tangled truth.
This is a day, we should point out, that almost never happened. Though Novak, Fusco and Marin unearthed a wealth of evidence that the death of David Koschman had never been properly investigated, quite possibly for obvious political reasons, nobody with authority to re-open the case would touch it.
But then in April, one highly principled jurist, Cook County Circuit Judge Michael P. Toomin, appointed an equally principled former U.S. attorney, Dan Webb, to re-investigate the entire case.
"The system has failed," Toomin said then, agreeing to Nanci Koschman's request for a new investigation. "This is not a whodunit. … When you have a dead body, someone's going to jail. Not in this case."
That is all Mrs. Koschman ever wanted – a true and honest accounting into the death of her only son, let the chips fall where they may.
And, for the sake of all Chicagoans who have no special clout, it's damn well time she got it.