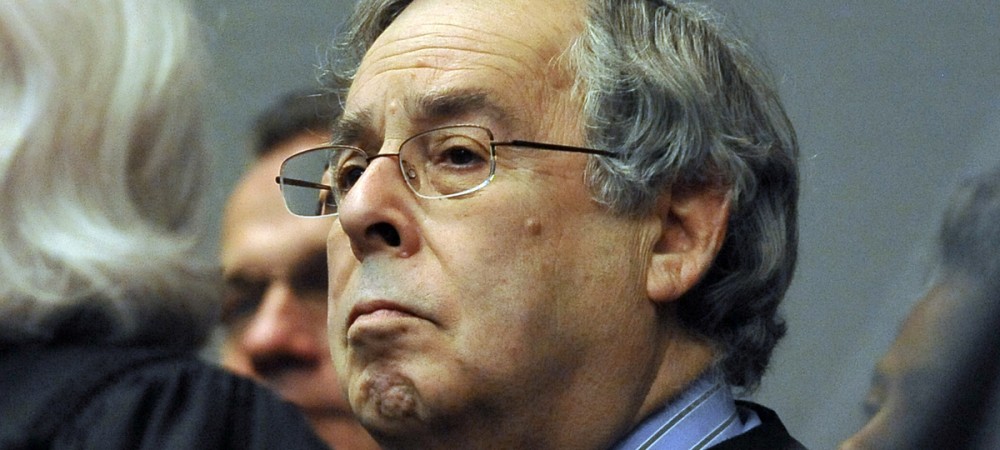 Justice at last for Koschman?
Published April 7, 2012
By TIM NOVAK AND CHRIS FUSCO
Staff Reporters
Declaring "the system has failed" David Koschman, a Cook County judge took the rare step Friday of appointing a special prosecutor to re-examine the 2004 case of the 21-year-old from Mount Prospect who died as the result of being punched in the face by Richard J. "R.J." Vanecko, a nephew of then-Mayor Richard M. Daley.
Cook County Circuit Judge Michael P. Toomin said it would be an "injustice" not to bring in an outside prosecutor to review the politically charged case — including the way it was handled by the Chicago Police Department and the Cook County State's Attorney's office.
Nanci Koschman statement
Anita Alvarez statement
The judge had harsh words for police and prosecutors. He singled out their assertion that the 6-foot-3, 230-pound Vanecko, who was never charged, acted in self-defense when he hit the 5-foot-5, 140-pound Koschman, who never threw a punch.
"This was a defense conjured up by police and prosecutors," Toomin said, noting that Vanecko never spoke with police and calling it "the fiction of self-defense."
Toomin — who choked up at one point — said police reports apparently were fabricated to portray Koschman as the aggressor in the drunken confrontation, contrary to sworn statements witnesses gave last year during a reinvestigation of the case by Chicago Inspector General Joseph Ferguson, prompted by a Chicago Sun-Times investigation.
Toomin said he will consult with Chief Cook County Criminal Courts Judge Paul Biebel and Chief Cook County Circuit Judge Timothy Evans before choosing a special prosecutor.
Koschman's mother, Nanci Koschman, sat in the front row of the courtroom, crying at times, as Toomin went through his findings, not revealing his ruling until about a half hour after he began.
"Happy and sad. It's a lot of emotions," Koschman said afterward.
Her attorneys, Locke E. Bowman and G. Flint Taylor, asked for a special prosecutor in December in the wake of Sun-Times reports on the case that began early last year.
"It's been a long 14 months," Koschman said, "and I'm just very happy the judge listened to everything we had to say. I hope I finally get some justice for David. I'll go see him at the cemetery this afternoon and tell him that we won one step. Now, we'll go to the next step."
State's Attorney Anita Alvarez has said her staff has cooperated with Ferguson's investigation. Toomin said Alvarez should no longer take part, citing an "institutional conflict of interest." Assistant State's Attorney Darren W. O'Brien, still on Alvarez's staff, decided in 2004 that the police didn't have enough evidence to charge Vanecko.
The judge said police and prosecutors both suffered from "missing files syndrome," noting that the state's attorney's office couldn't find any of its files on the case and that some police files surfaced only last summer.
Alvarez — who had fought the appointment of a special prosecutor — said she would not appeal Friday's ruling.
Vanecko's lawyer, Marc Martin, declined to comment as he left court.
Koschman died May 6, 2004, 11 days after the confrontation with Vanecko on Division Street near Dearborn Street.
In his 33-page, written ruling, Toomin repeatedly cited the Sun-Times' investigation, including a story that reported one of the "missing" police files that turned up last summer included the handwritten notation: "V DAILEY SISTER SON."
Toomin said he has presided over 641 murder cases in his career and that the Koschman investigation was like no other. It wasn't until last year that the police even identified Vanecko as Koschman's assailant, though Vanecko still wasn't charged.
"He's identified as the killer — make no mistake about it," Toomin said. "This is not a whodunnit. In this building, when you have a dead body, someone's going to jail. Not in this case."