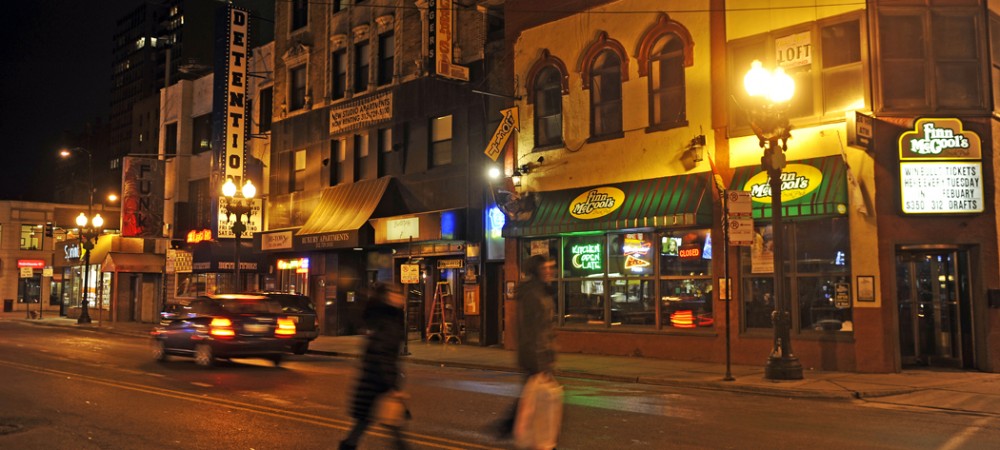 Case closed, no charges
Originally published March 5, 2011
BY TIM NOVAK, CHRIS FUSCO, FRAN SPIELMAN AND CAROL MARIN
Staff Reporters
For the first time, the Chicago Police said Friday they know who hit David Koschman and knocked him to the ground in a drunken confrontation in the Rush Street area, leading to his death from a brain injury 11 days later — but they're not telling.
They said they are closing Koschman's 2004 homicide case without asking the Cook County state's attorney's office to charge anyone because they concluded the punch was thrown in self-defense.
Police reports made public Friday black out the name of the man who detectives concluded threw the lone punch at Koschman. But the descriptions they provided and accounts given by witnesses and others to the Chicago Sun-Times make clear it was Richard J. "R.J." Vanecko, a nephew of Mayor Daley and White House Chief of Staff Bill Daley.
Vanecko, 36, has refused to speak to the police on the advice of his criminal-defense lawyers, including Terence Gillespie, according to the police.
As Koschman lay unconscious on Division Street at Dearborn, Vanecko and a friend, Craig Denham, ran away, jumped in a cab and headed to a bar, according to the police reports released Friday.
Detectives began re-interviewing witnesses after receiving a Jan. 4 Sun-Times request for all reports on the case. The police initially refused to release anything but a heavily redacted, two-page report, citing an "ongoing criminal investigation" of the nearly 7-year-old case. They released a half-inch-thick stack of documents on Friday, blacking out most names in the reports, after now closing the case without seeking any charges. They classified it "CLEARED CLOSED / EXCEPTIONALLY."
The announcement that police have closed the case came as Ald. Howard Brookins (21st) and Ald. Freddrenna Lyle (6th) called for further investigation into the police department's handling of the case. Brookins called on federal authorities to step in.
"They need to take another look at it so the public is satisfied that it isn't a cover-up," Brookins said. "It should be more than: 'Investigation closed.' "
The police and the state's attorney's office originally declined to charge anyone, saying witnesses couldn't positively identify who threw the punch. The witnesses did identify other members of Vanecko's group but said none of them had punched Koschman.
In reports from their original investigation in 2004, detectives said Koschman's own friends told them he was the aggressor. Those reports said Koschman's friends told them they pulled him away from a group that included Vanecko and that Koschman "ran back towards them" — and then got punched in the face.
In interviews with the Sun-Times, Koschman's friends acknowledged that he was yelling but said he never ran at the other group and that he never physically threatened anyone. The 21-year-old from Mount Prospect stood 5-feet-5 and weighed 140 pounds. Vanecko was 6-feet-3 and 230 pounds at the time.
The new police reports, prepared by Detective James Gilger and dated six days ago, said two of Koschman's friends told detectives in recent interviews that he was walking toward the Vanecko group when he was hit.
All four of Koschman's friends — Scott Allen, James Copeland, David Francis and Shaun Hageline — told the police they are willing to take lie-detector tests. Vanecko's friends would not agree to be interviewed again by the police, instead standing by the statements they gave in 2004, in which they all said they didn't see who punched Koschman.
Two "unbiased witnesses" to the altercation — co-workers Michael Connolly and Phillip Kohler — gave differing accounts to police.
In the reports of the most recent police interviews, detectives said Connolly told them that Koschman appeared to have been pushed during a heated argument. There's no mention of Koschman approaching or running toward Vanecko's group.
In a Sun-Times interview this week, Connolly called it "a flat-out lie" that Koschman was physically aggressive and said the young man appeared to be walking toward Vanecko's group to say something to them.
The police said Kohler told them recently that Koschman "jumped into the middle of the argument and then he immediately fell backward."
At the time of the incident, Kohler told police he didn't recognize anyone involved in either the Vanecko or Koschman groups. In the recent reports, detectives said he told them that — after reading news reports — he recognized he'd gone to high school with Vanecko in Wilmette and had a couple of classes with him.
The confrontation in the early morning hours of April 25, 2004, began when Koschman bumped into Denham, then 29, whose glasses were knocked off. Denham and Koschman then exchanged angry words, by all accounts, followed by the punch by Vanecko.
After that, according to the police report, Denham and Vanecko ran off, leaving behind their friends Kevin and Bridget McCarthy, who later gave police Denham and Vanecko's names.
Denham told detectives in his most recent interview that he couldn't recall exactly why he ran away, noting that he'd been drinking heavily.