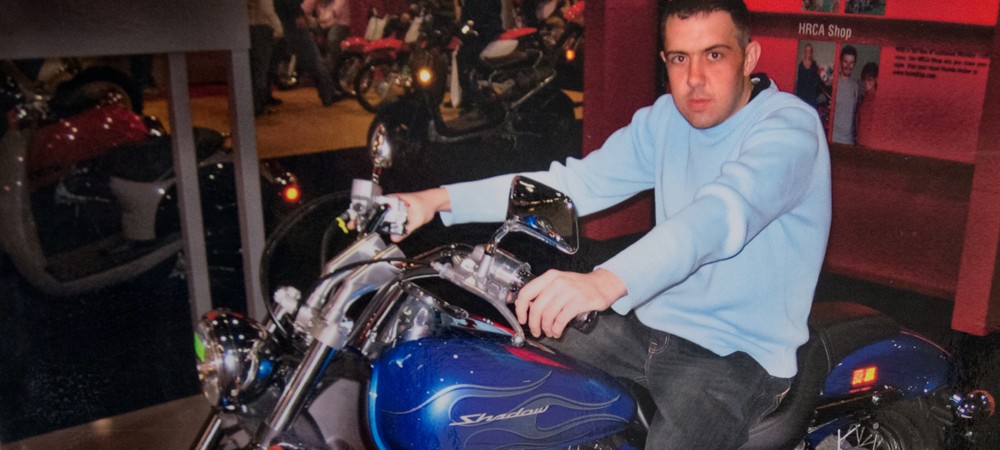 Another missing-files case for cops
Published April 14, 2014
By  CHRIS FUSCO AND TIM NOVAK
Staff Reporters
A police lieutenant at the heart of the missing-files mystery in the David Koschman case was involved in another death investigation in which police records went missing.
The Chicago Police Department's Internal Affairs Division questioned Lt. Denis P. Walsh last year about missing documents in the death of Jason Stangeland — two years after IAD interviewed Walsh about the missing Koschman files, according to records and sources.
Like Koschman, Stangeland was a northwest suburban man who got into a drunken confrontation in the Rush Street entertainment district, suffered a head injury, ended up in a coma and later died. Stangeland's death, also like Koschman's, was re-investigated by the police after the Chicago Sun-Times asked to see the case records.
As a result, the police discovered documents were missing in the Stangeland case, which was under Walsh's supervision, according to sources. That sparked the IAD investigation, which the police say is "ongoing."
The discovery of the Stangeland missing records came as special prosecutor Dan K. Webb was investigating how missing files in the Koschman case ended up in Walsh's Northwest Side bungalow. Webb has turned over his evidence to the FBI, saying some cops in the Koschman case — in which police files disappeared and witness statements apparently were fabricated — "may also be under investigation for conduct similar" in other cases.
Walsh is among nine officers who were involved in both the Koschman and Stangeland cases, records show.
Richard J. "R.J." Vanecko, a nephew of former Mayor Richard M. Daley, pleaded guilty Jan. 31 to involuntary manslaughter in Koschman's 2004 death. He was released from jail Monday after serving a 60-day sentence.
Stangeland — a security guard studying criminal justice at Harper College — was injured in 2008 and died in 2010.
The Cook County medical examiner's office ruled his death a homicide, citing his head trauma. Then, after the re-investigation last year, detectives and a police commander convinced the medical examiner to change the manner of death to "undetermined." They closed the case as an accident.
Stangeland, then 27, of Des Plaines, and his younger brothers Scott and Nick were celebrating his friend Lindsey Azzato's birthday at the since-demolished Level nightclub, 1045 N. Rush St., on Feb. 10, 2008. Around 1 a.m., a scuffle broke out. Stangeland ended up on his knees, with one knee bleeding.
Stangeland and another man — a pharmacy student whose name police blacked out in reports released to the Sun-Times — were yelling at each other, a bouncer told detectives. Stangeland told the bouncer the student "did something to him," so the bouncer told the student "he would have to leave," according to police reports. As the bouncer escorted the student out, the student "punched him in the face and kicked him."
Stangeland already had left the club when the police came and arrested the student, who also attacked patrol Officer Jason Brandstetter. Brandstetter pepper-sprayed the student and took him to the 18th District station.
Meanwhile, Stangeland, complaining about a bump on his head, was taken by his brothers and Azzato to Lutheran General Hospital in Park Ridge for doctors to check out his head, his knee and also a catheter he had for kidney dialysis after two kidney transplants — the first, when he was 10, donated by his father, and the second a dozen years later, from his brother Scott.
At Lutheran General, doctors diagnosed a severe head injury and rushed Stangeland to the first of two brain surgeries. When he came out of a coma weeks later, he was paralyzed on his right side and spent 16 months in the hospital and a rehab center.
Stangeland's brothers and Azzato say they don't know what happened to him — whether he fell and hit his head or someone hit him.
Two days after the incident, Stangeland's brothers and Azzato filed a police report.
Two days after that, the pharmacy student — now working as a pharmacist in suburban Milwaukee — had his case turned over to the Cook County state's attorney's office for prosecution, police records show. What happened next isn't clear. His court record appears to have since been expunged.
When Stangeland's brothers filed their police report, the cop who filled it out made a note mentioning the pharmacy student's case.
The Stangelands say they didn't learn of the student's arrest until years later, after Stangeland died. Detective Frank Esposito, who got the case, didn't know, either, according to his reports.
Esposito showed video surveillance from the club to Stangeland's brothers and Azzato in 2008. But the tapes didn't show the scuffle.
Esposito told Stangeland's family to call him when he came out of the coma.
In police reports, Esposito says the family never called. Glenn Stangeland, Jason's father, disputes that. He says he repeatedly left messages for Esposito as his son was in rehabilitation, unable to speak, learning to communicate with his hands.
Sixteen months after being hurt, Stangeland returned to his parents' home in June 2009. After a third kidney transplant, he died Sept. 27, 2010.
Dr. Lauren Moser of the medical examiner's office found that Stangeland, 30, died of a blood clot in his lungs caused by immobility resulting from his head injury two and a half years earlier. She ruled his death a homicide.
The day after Stangeland died, Esposito resumed working the case. According to his reports, it took him about three more months to discover that the pharmacy student had been arrested the night Stangeland was injured.
In the year after Stangeland died, police logs show detectives and high-ranking cops were accessing the department's computer files on Stangeland and the student. They included three officers involved in the Koschman case: Esposito's boss, Walsh; his boss, Area 3 Cmdr. Gary Yamashiroya; and his boss, Chief of Detectives Thomas Byrne.
Esposito didn't file a report on his investigation until 29 months after Stangeland's death — after the Sun-Times asked Feb. 6, 2013, to see the case file.
Five days later, on Feb. 11, the Internal Affairs commander began accessing computer files on the case, police logs show. On Feb. 13, Deputy Chief of Detectives Constantine "Dean" Andrews viewed the electronic records on the case, which was reassigned that day to the Area South Homicide-Cold Case Unit. Andrews — one of six cops Webb considered charging over their handling of the Koschman case — has since been reassigned. He's now deputy chief of patrol.
On Feb. 15, 2013, Esposito submitted his report on his work on the Stangeland case in 2010 and 2011. He noted that the police department's paper files on Stangeland and the arrest of the pharmacy student were missing. Esposito said he checked the "Area Three front office where copies of case reports are kept, and neither report could be found." He obtained copies of some records electronically but "never received either report in its paper form."
Over the next four months, cold-case detectives Danny Stover and Tim Murphy re-investigated Stangeland's death. They interviewed the former pharmacy student, who "denied fighting with anyone" and said he couldn't remember the names of the five friends who were with him the night Stangeland was injured.
On May 16, 2013, the cold-case detectives and their commander — Joseph Salemme, who also came under fire in the Webb report for his role in the re-investigation of Koschman's death — met with Moser, saying there was no evidence to support her 2010 finding that Stangeland's death was a homicide, and she changed it, saying she couldn't determine how he died. Stover and Murphy closed the case June 8, calling the death an accident.
"As soon as the questions surrounding this incident, which took place more than six years ago, were brought to the attention of this administration, we immediately launched an internal investigation into the steps that were taken in the handling of this case," police spokesman Adam Collins says.
Stangeland's father doesn't think the case was handled properly. "I'm more convinced that something happened at that club," he says. "Whether nobody can figure it out — or they don't want to figure it out — I don't know."
_________________________
Cop's 10-year fight with City Hall
For the past decade, Detective Frank Esposito has been fighting City Hall over a valet parking company the city of Chicago says he operated illegally.
Esposito submitted "forged insurance certificates" to City Hall to get a city license for his company, Express Valet Inc., according to an Illinois Appellate Court ruling six years ago. Those "deceptive and fraudulent acts" caused the court to uphold fines the city had imposed against Esposito for operating without insurance for four months in 2003.
Police department records don't show any disciplinary action against Esposito regarding his company. But the city is garnishing $252,373 from Esposito's police pay and has collected $68,715 so far.
The 24-year police veteran recently won a court ruling ordering the city to hold a new hearing on the fines, which he argues are excessive.
Esposito's valet company, which is no longer in business, parked cars in the Rush Street area. City officials cracked down on it after one of his employees let someone drive off in the wrong car.
When the police found it about three weeks later, "The vehicle was 'smashed,' and everything was stolen out of it," according to the appeals court.